REMOTE SUPPORT OPTIONS
Our remote support service allows up to connect to your computer, with your permission, and complete a wide variety or repairs, fixes, installations and upgrades without you every having to move your computer.

Remote support is available to everyone on a per incident basis or on an annual contract, the choice is yours, just click on one of the Subscribe Now buttons to get things moving.

Bronze
1 Computer up to 5 incidents £5 a month
Silver
1 Computer, up to 24 incidents £10 a month
Gold
Up to 3 Computers, Unlimited £15 a month
Platinum

| | |
| --- | --- |
| | Up to 6 Computers, Unlimited £20 a month |

Business Bronze
Monitoring and Updates, £30 a month (3 Computers)
Business Silver
Monitoring,Updates and remote support £50 a month (6 Computers)
Business Gold
Monitoring, Updates, Remote and Onsite support £100 a month (6 Computers)
| | |
| --- | --- |
| If you require a single remote support session please call us, then click on the "Single Session" button when directed to do so by a technician | Single Session |
About our Support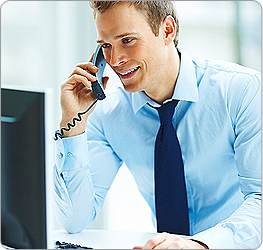 We know how hard it can be running a business. Let us help make things easier for you.

Nortech Computers have a veriety of packages available to suit very budget, from just £5 a month for remote support through to an annual support contract and everything in between.

Whether you are a sole trader working from home or a business with hundreds of employees we can support you on-site, over the phone or remotely using our secure remote access service, just give us a call or press the contact us button below to let us know what you need and one of our Business Specialists will contact you with a detailed quote to meet your requirements.
Contact Us
REPAIR SERVICES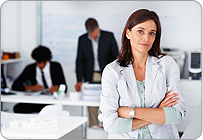 We specialise in all PC, tablet, laptop and Mac repairs from dedicated workshop.
From slow performance issues to replacing faulty componsnts, we have the expertise to fix just about any problem, we will give you a quote for the work required and an estimate as to how long it will take. Our charging policy is very clear, we will give you a quote for the work and we will never do any additional work without first checking with you.
We guarantee no invoice surprises. Our aim is to deliver cost efficient quality repairs with a fast turnaround, we are very proud of our friendly, honest technical team who time after time deliver on this promise.
We offer a top quality repair service, this means that sometimes things may take a little longer, and during busy periods there may be a delay in starting your job. We understand that sometimes it is critical that your computer is back as soon as possible for for these occasions we offer a priority service to ensure that your device is repaired and returned to you in the fastest possible time.

SUPPORT ANYWHERE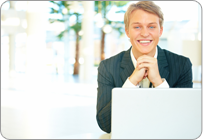 Our remote access service allows us to give the same quality of attention to your device as it would receive on a callout or in the workshop.
You can avoid the delay of bringing your device to us or waiting for an engineer to arrive. Available on a per incident or contract basis this service is available to both domestic and business customers.
Affordable IT support from only £5 a month
Starting at just £5 a month you can have all of the resources and expertise of Nortech Computers available to you whenever you need it.
No more worrying about the cost everytime you pick up the phone. All you do is select the plan below that best suits your needs and subscribe, and that's it. Your subscription will give you remote support whenever you need it for a simple monthly subscription.
All you need to do is view the terms and conditions by clicking here , and then click on the subscribe button next to the plan you want to take, enter your bank details and that's it, you can then book your first session.