Services
Virus and Malware Removal
Health check service (MOT)
Collect and Deliver Service
Standard or Priority Service Levels
Hardware Upgrades
On site repairs
Business Support
Remote Support
Data Recovery
Bespoke PC's
In-store PC design service
Welcome!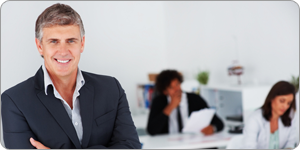 Nortech Computers your local computer experts for over 20 years.
Nortech Computers started life in Nore Road, Portishead. The name was an abreviation of the originally conceived name of Nore Road technology. In 1999 Nortech Computers moved to the first floor at 10 High Street from where computer builds and repairs were undertaken.
In 2009 Nortech Computers moved to the ground floor at 10 High Street and open as a shop not just building and repairing computers but selling laptops, tablets, accessories, pheriperals and consumables.
At Nortech Computers we are always happy to help, just call us or pop in to see how we can help you.
We offer sales, repair and support services in Portishead, Pill, Portbury, Long Ashton, Failand, Clevedon, Avonmouth, Nailsea, Bristol, Yatton and Weston-Super-Mare.
Our remote support services are available throughout the UK.
Latest News
12 Sep 2022

Bank Holiday

Monday, 19th September 2022, the date of her Majesty Queen Elizabeth II's State Funeral, will be a National Bank Holiday.

This will allow individuals, businesses and other organisations to pay their respects to Her Majesty and commemerate Her reign, while marking the final day of the period of national mourning.

Nortech Computers and Portishead Print will be closed for the entire day, business will recommence as normal at 9am on the 20th September 2022.

Our thoughts and prayers will be with the Royal Family at this sad time.



02 Nov 2020

UPS Access Point is open.

Mail and parcel deliveries are an essential service and we will therefore continue to offer these services throughout the lockdown.