Services
Virus and Malware Removal
Health check service (MOT)
Collect and Deliver Service
Standard or Priority Service Levels
Hardware Upgrades
On site repairs
Business Support
Remote Support
Data Recovery
Bespoke PC's
In-store PC design service
Welcome!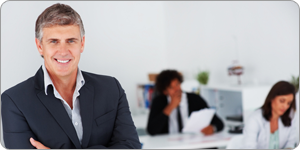 Nortech Computers your local computer experts for over 20 years.
Nortech Computers started life in Nore Road, Portishead. The name was an abreviation of the originally conceived name of Nore Road technology. In 1999 Nortech Computers moved to the first floor at 10 High Street from where computer builds and repairs were undertaken.
In 2009 Nortech Computers moved to the ground floor at 10 High Street and open as a shop not just building and repairing computers but selling laptops, tablets, accessories, pheriperals and consumables.
At Nortech Computers we are always happy to help, just call us or pop in to see how we can help you.
We offer sales, repair and support services in Portishead, Pill, Portbury, Long Ashton, Failand, Clevedon, Avonmouth, Nailsea, Bristol, Yatton and Weston-Super-Mare.
Our remote support services are available throughout the UK.
Latest News
2020-06-15 09:00:00

We Are Open

Nortech computers are please to announce that we have re-opened the shop to the public on Monday 15th June 2020.

We have deep cleaned the shop and rearranged it to allow for social distancing.

Please note that at the moment we are only accepting payment by contactless or chip and pin, even for really small amounts.



2020-06-15 08:59:00

UPS Deliveries and Collections

From Monday 15th June 2020 we have restarted out UPS collection point.

If you have a parcel for drop off or collection then you can visit the shop, Monday to Friday 9am to 5pm.

Please note that when collecting a parcel you must bring government issued photo ID with you otherwise we will be unable to release the parcel to you.

If you are unable to bring the correct ID with you then please contact UPS directly for alternative options.